Produce perfect slide packs within minutes!
Automate PowerPoint & think-cell slide production
Is your team busy creating, verifying and updating PowerPoint reports?
Automated generation of presentations ensures data quality, increases layout consistency, saves time and allows flexible slide collections.
Examples:
Market reports for each region

Project status report for each stakeholder

Benchmark results for individual participant

Survey results per department
Typical features
Typical features
PowerPoint charts
Update data behind graphs and adjust layout to your needs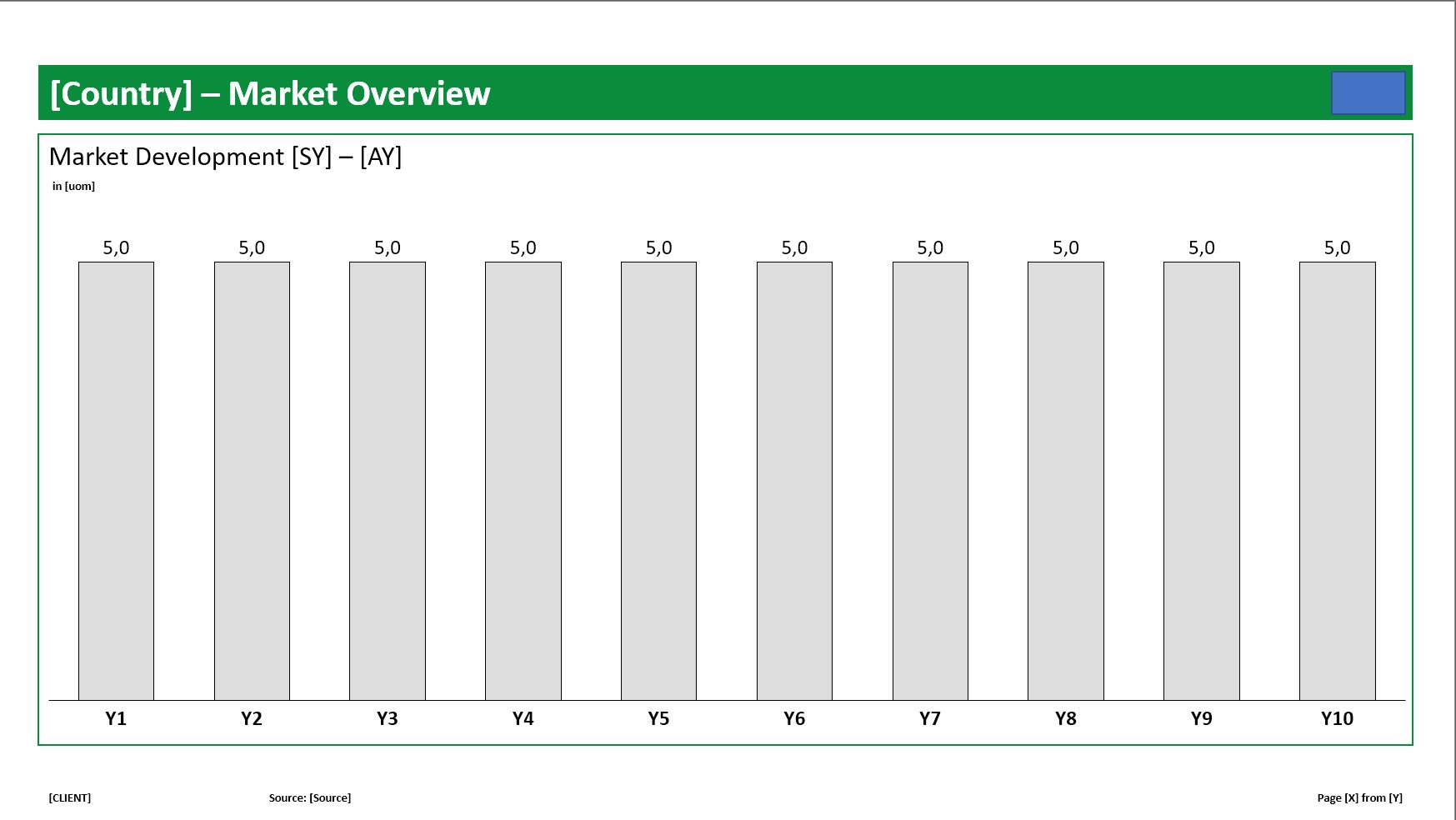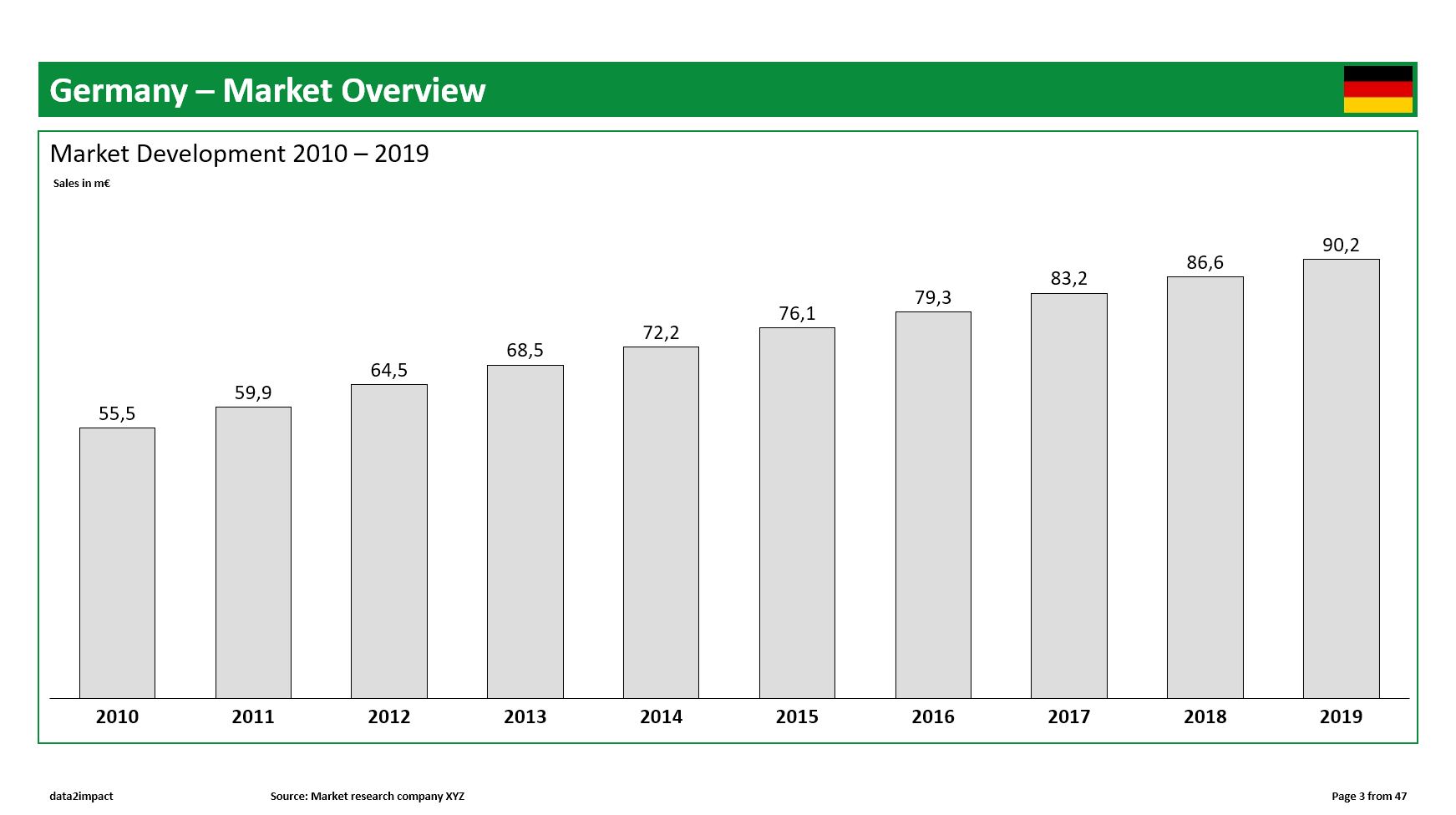 think-cell elements
Replace content of data sheet behind think-cell elements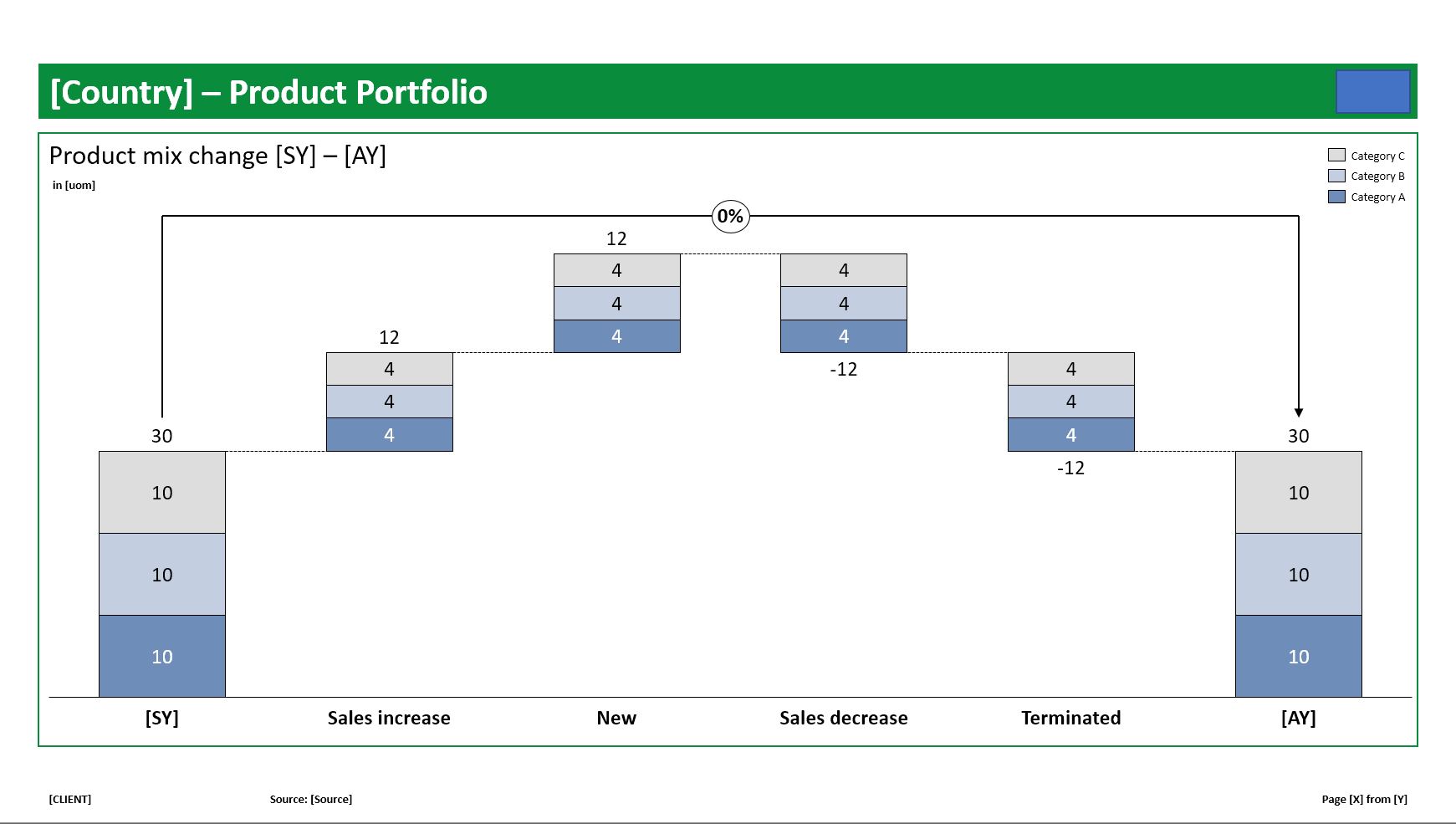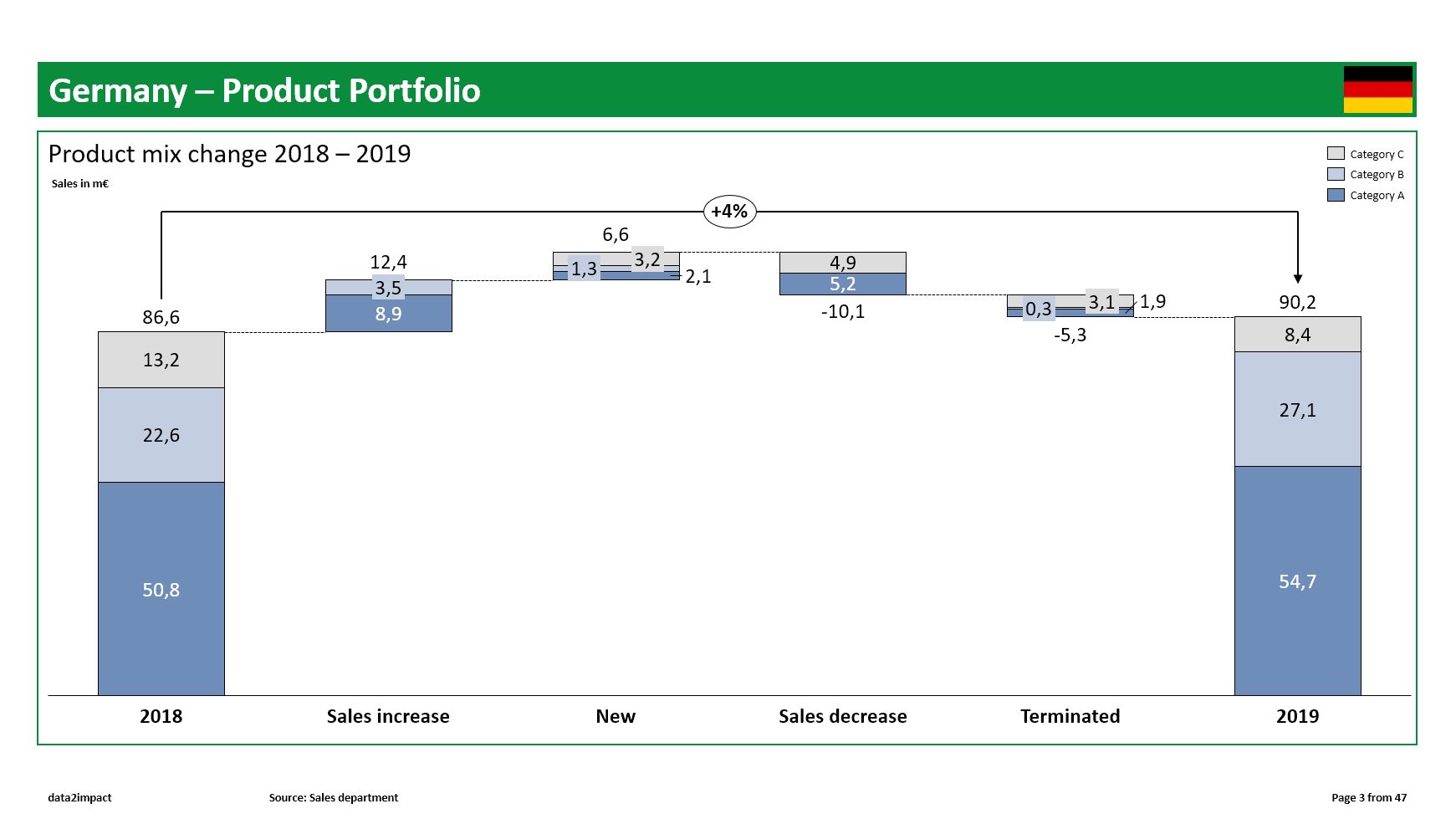 Custom graphics
Maintain non-standard charts representing values and business logic, e.g. bubble charts or heatmaps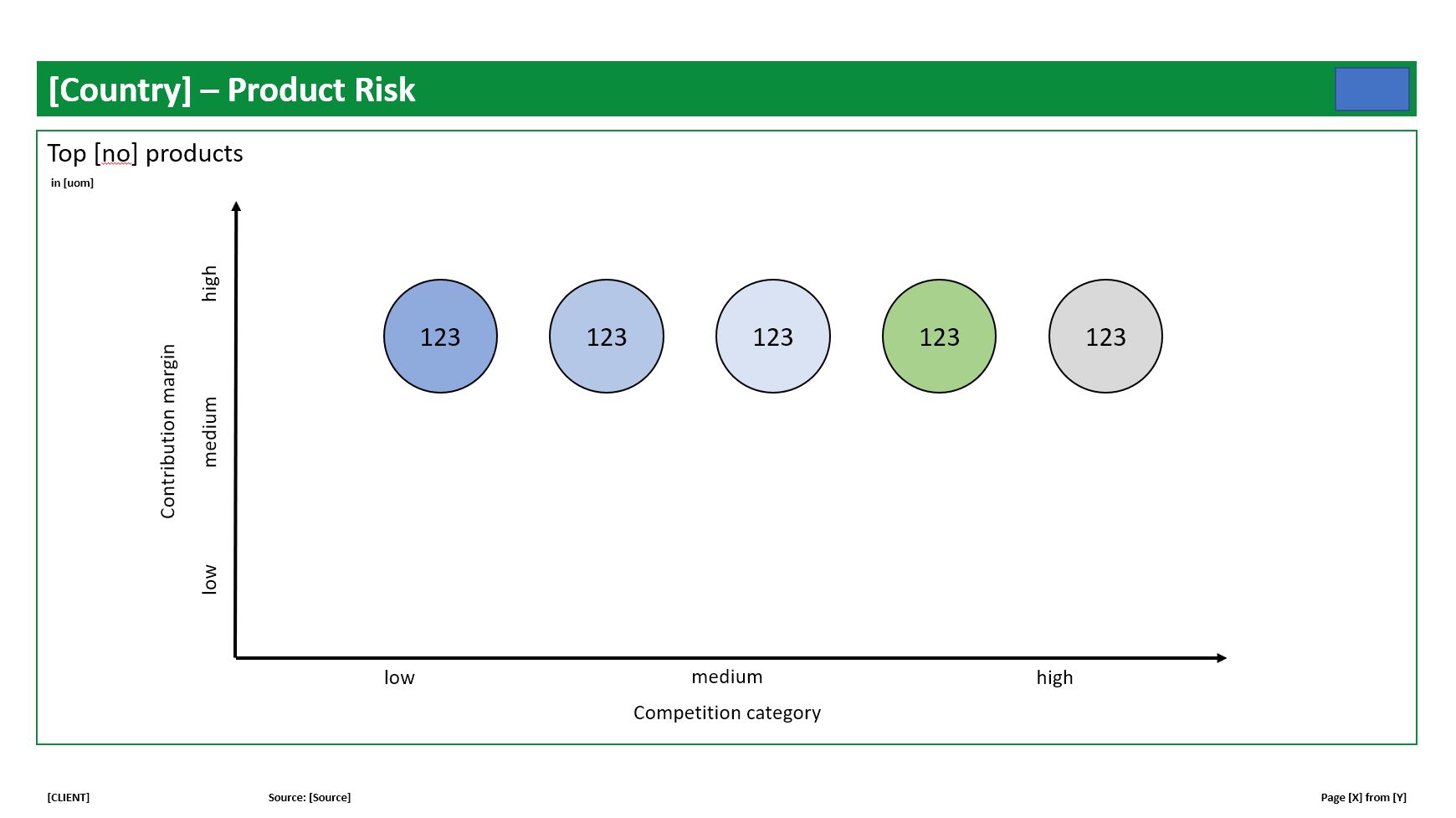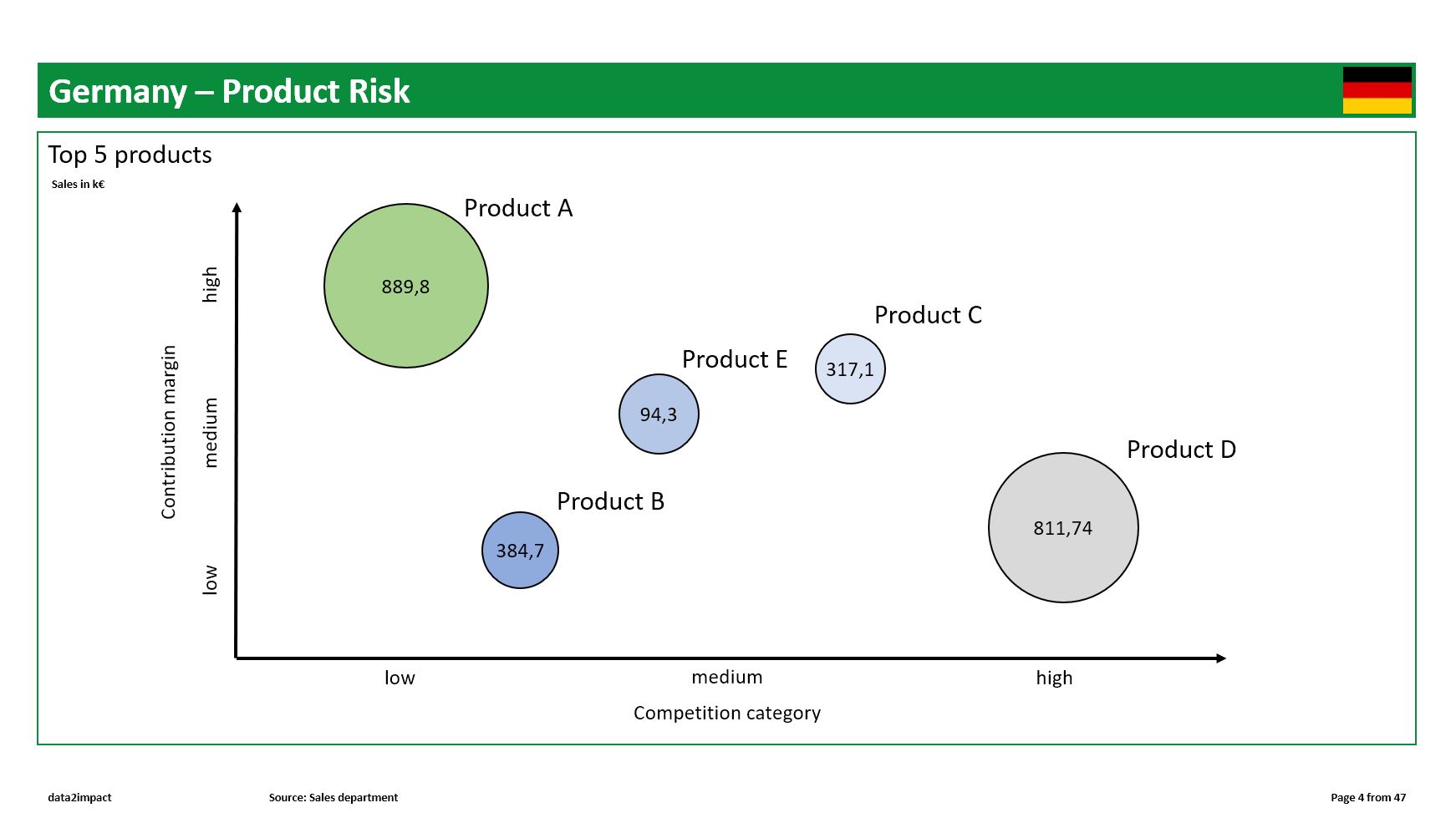 Text
Transfer text to populate complete content or update only single placeholders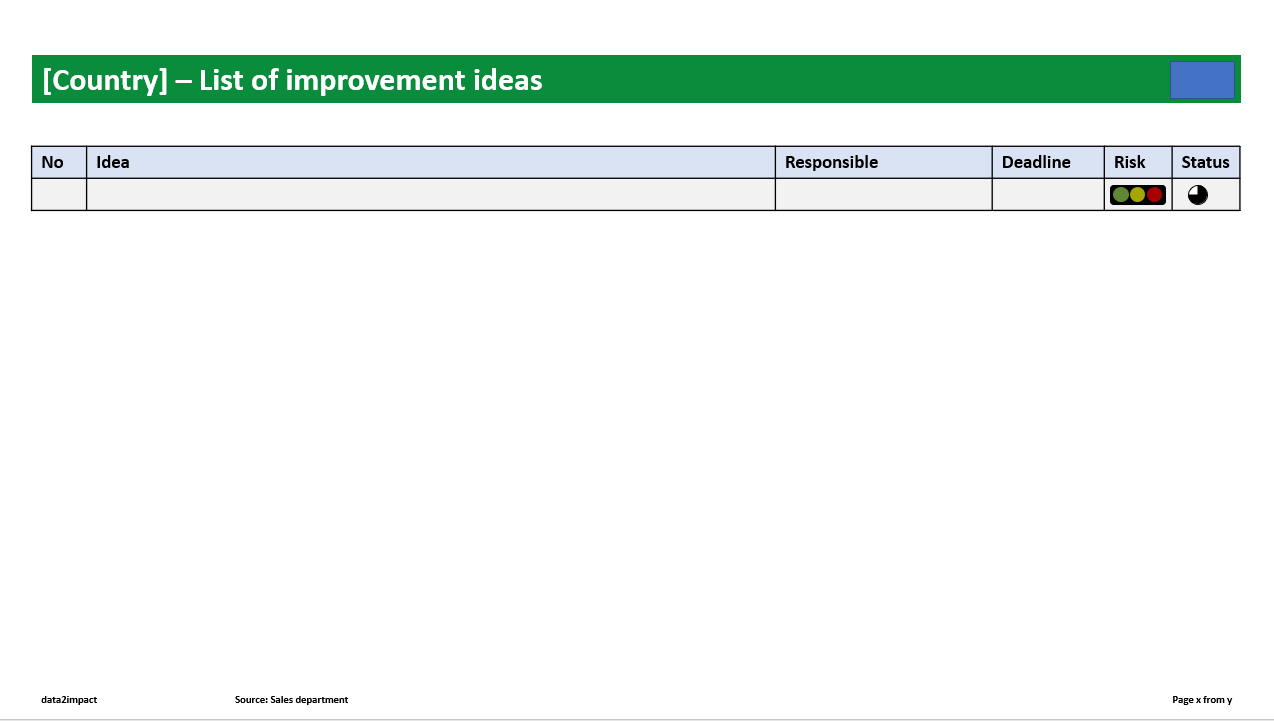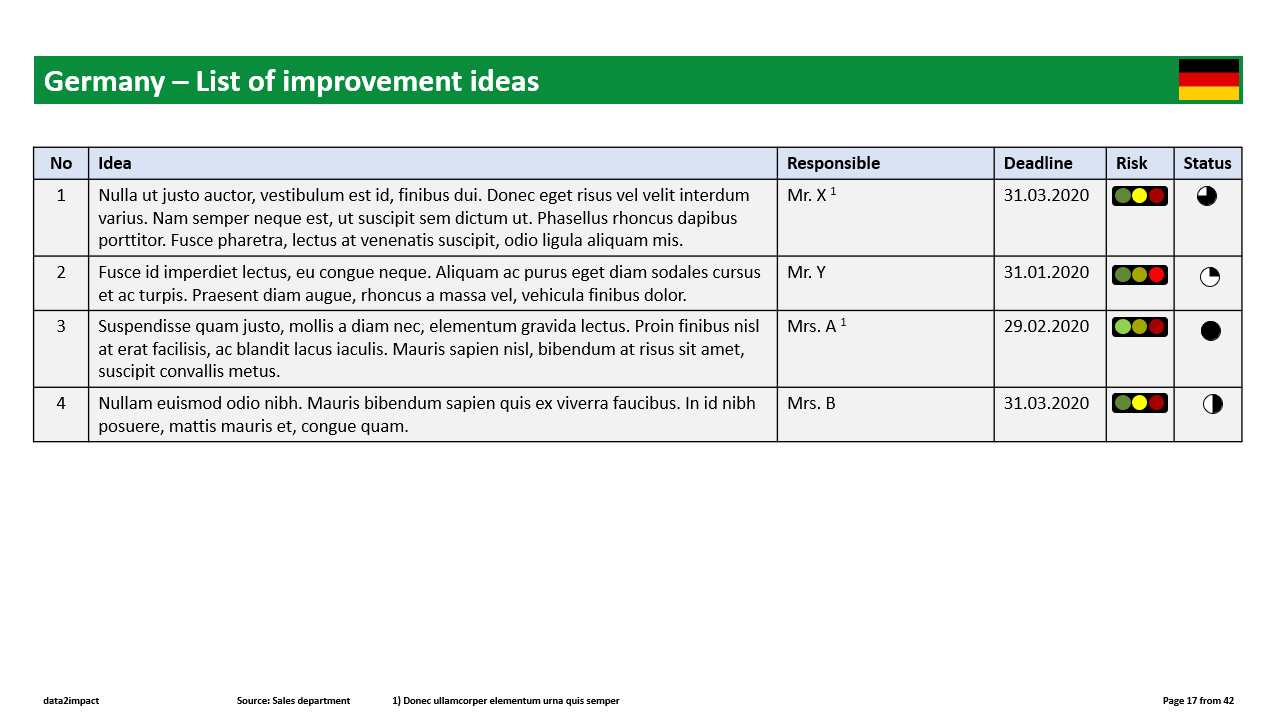 Pictures
Enhance slides with product pictures, competitor logos or flags
Layout
Change layout of PowerPoint elements regarding colour, position, size, text properties and rotation or add dynamic data driven annotations
Existing content
Update existing presentations with actual numbers while keeping comments and manual changes in place
Agenda
Update agenda to custom structure
Data layer
Consistent data structure including base data, configuration and secondary data.
Business model layer
Parameter based calculation results based on business logic
Generator
Combines slide templates with tagged elements into one output file and updates data, content and layout.
Slide templates
Collection of PowerPoint slides used as templates
Testimonials
What our clients say about us:
Huge time-saver

data2impact helped to populate a market report covering 25 countries and 15 technology stakes - more than 300 slides! The automation still saves days of manual work every month.
Contact us
Let us automate your PowerPoint packs!
,su htiw hcuot ni teG or reach out to one of our offices' directors directly: